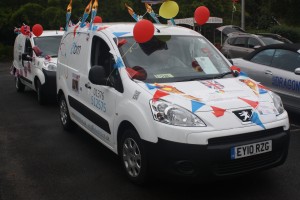 We are very pleased to announce that EBM and Brainwave recently took part in the Annual Witham Carnival and came an impressive 1st place in the procession awards for the Best Decorated Vehicle. "On what looked like to be a day of heavy rain and thunderstorms we managed to find a small opening in the clouds just before the procession began. The crowds came out in their hundreds making the whole experience fantastic. We took on the Olympic Theme which we believe is what gave us the Winning Touch" said Michael Bailey, Managing Director of EBM & Chairman of Witham & District Chamber of Commerce.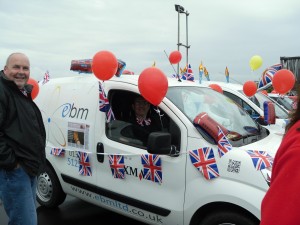 Gerry Gould – SE Community Manager for Brainwave Children's Charity which offers therapy to children with Development Delay and disabilities and is based in Newland Street, Witham said: "We were delighted to be apart of the Witham Carnival Parade and it was great to win 1st place in the Best Decorated category. We would like to thank EBM for letting us join them."
For more information about Brainwave & their next Funday on 8th September 2012 please contact Gerry Gould on 01376 505290 or email enquiriesse@brainwave.org.uk.