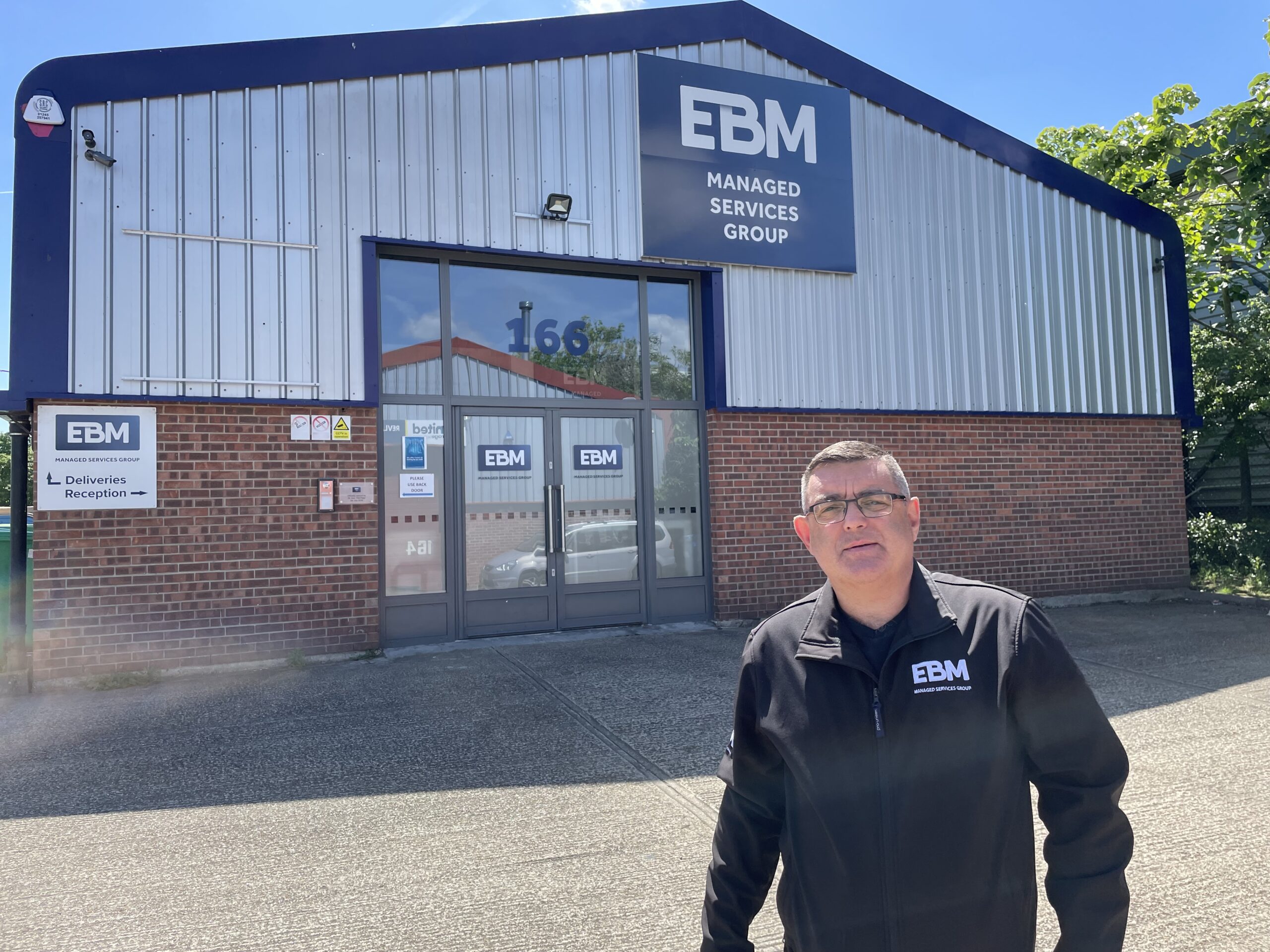 Chairman Mick Bailey goes down memory lane
Having just purchased a larger premises to help with company growth, Chairman Mick Bailey goes down memory lane in a short clip showing where EBM Ltd started at 26 Stepfield, Witham moving onto 38-40 Stepfield within two years, and then the further two (42-44). A few years later we bought 166 Enterprise Court, Witham which we have now out grown. Therefore the need for further larger premises.
Along comes number 9 Crittall Road….
Then just by luck number 9 Crittall road came on the market, so we jumped at the chance of purchasing it. Having been in Witham since 2005. We were happy to announce further commitment and investment into the area.
Want to know more about EBM Managed Services Ltd then click here