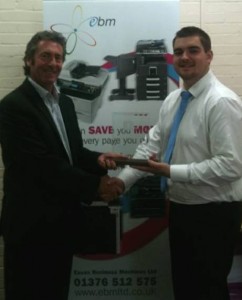 We are very pleased to announce that EBM has received the Olivetti Target Award and has also received Official Olivetti Partner status for the 5th year in a row.
Michael Bailey, Managing Director of EBM said: "We're all very happy at EBM to receive this award, as for us it shows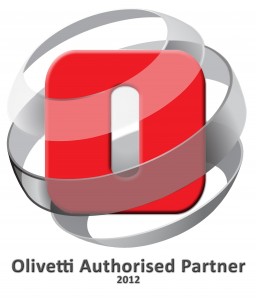 all the hard work we have put into bringing the Olivetti brand and the standard of quality which comes with it to our customers".
EBM has also been granted an Official Olivetti Partner Programme for the 5th year running. Lee O'Brien Sales Manager said: "It's great the be apart of the Official Olivetti Programme as this signifies to our customers that they can buy with confidence knowing that they will receive a very high level of customer service".
Picture above: Mark Bailey, Sales Director of EBM and Terry Hayley, Sales Executive from Olivetti UK presenting the Olivetti Target Award.