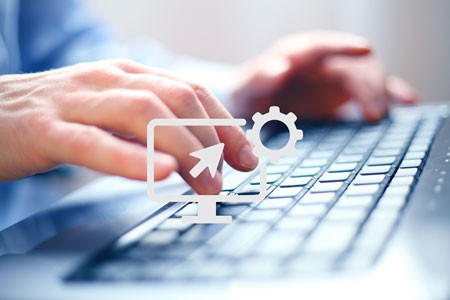 Whilst getting to know your suppliers takes time, there are a range of questions you can ask to help ensure your select the right provider. This is particularly true when conducting due diligence on business critical services, such as IT.
Below we list some common questions that we come across, and our answers.
Business Background Questions
What size is your company?
EBM began life as Essex Business Machines in 2005, and grown steadily, independently and organically ever since. The firm now employs 17 people and has achieved double-digit financial growth year on year for the last five years.

Do you partner with other IT companies?
At EBM, we built our service offering because we were frustrated with the service levels we were experiencing. When we found a solution that worked, we began selling it on to our clients. As such, we conduct the majority of the work ourselves, but do have trusted experts on hand should they be needed. Your business will receive the same level of attention as our own.

Can you provide me with some reference companies, case studies or testimonials?
Absolutely! We'd be happy to – in terms of reference companies, we'll recommend those on a case-by-case basis depending on your needs. Case studies you can find on our website, ebmltd.co.uk, and we invite you to check out our Google Reviews – we're very proud of our 4.9/5 average score.

What do you believe makes your service unique?
We know everyone says it, but – as you'll see from the Google Reviews, we really mean in. In terms of our IT offering, we also guarantee your SLA (service level agreement). If we can't meet the terms in your SLA, we'll give you your money back. Further, our IT customers are guaranteed a tech upgrade at the start of each three-year term.
Contract Administration Questions
What levels of support/response do you offer?
EBM provides varying levels of support – Essential, Advanced and Premium. These are designed to best suit different size businesses, and each can be tailored to include various hardware/software, infrastructure and security solutions.

Are we tied in for a specific time?
Typically three years – although this is negotiable.
What is (and isn't) covered in the support contract?
Each contract can be tailored to fit the needs of your business. The SLA levels differ in terms of call out times and number of users. The only cost expressly not covered by our SLAs are on-site engineer call outs (however, please note engineer time via remote login is covered).

How will we be charged?
Fixed for the duration of your contract. Any up front or installation costs will be communicated clearly before the work is carried out. We don't believe in hidden costs souring business relationships.
How do you manage our account?
You'll have a dedicated account manager to look after you. They'll typically touch base a couple of times a year to check you're happy and if there's anything you need. In the meantime, our friendly and professional help desk are here to help whenever you need it.
Service Operations Questions
Can you simply outline your IT services?
EBM strongly believe in clarity and simplicity. We know that you would much prefer to spend your time running your business, so keep it short and simple: Our IT Services cover four chief areas: 1. Support, 2. Hardware/software, 3. Networks and Infrastructure, and 4. Security and disaster recovery.
How are incoming calls handled?
Incoming calls are all routed via our friendly and enthusiastic Customer Care team, who take the details of your query and either pass the call on or request a call back from the relevant team member. If you're calling because you need engineer help, your call will be added to their workload, and we'll get back to you with an estimated time slot.
Can we only call if we have a problem?
No! Feel free to call and talk with your account manager at any time. If there's anything we can do to help, we will.
Sound good? We should talk…
Get in touch with one of our Managed Service Consultants today. Give us a call on 01376 512 575, via the LiveChat service on our website, or on info@ebmltd.co.uk.