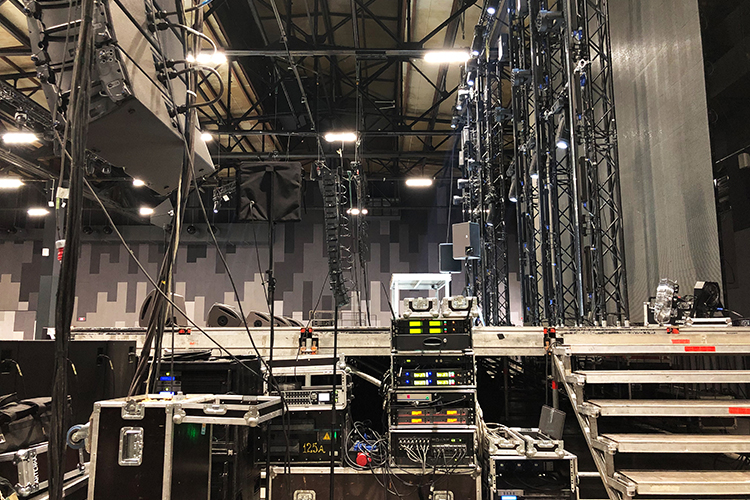 Mel Brooks' "The Producers" tells the story of how theatres make money. In theory, you can make more money with a flop than with a hit. And whilst theatres and production companies are in the business of telling stories, they are also in the business of making money.
What's happening on stage gets the lion's share of attention, and attracts customers, bringing in revenue. Great!
That's Production, but what about backstage and administration?
Well, both are essential to the business of story-telling: enhancing customer experience without intruding on their awareness. In terms of running a business, however, both incur costs. Therefore, creating the right balance between revenue brought in from the front of house and the costs incurred via admin and backstage determines how profitable each individual production is.
How does this relate to managed services?
Managed services – IT, telecoms and managed print outsourced to a third-party supplier – are a great way to streamline your administrative costs, reduce overheads and balance cash flow.
For example:
IT Support means your office doesn't need to grind to a halt with any technical issue. It also means that you don't spend your time grappling with technical business when you should be focused on running your own production. With friendly experts on hand, you can minimise downtime and keep your office running. EBM's IT support packages start at as little at £99 per calendar month for four users.
Telecoms keep you in touch with everyone you need to get the job done by the time the lights go up on stage. Making use of the latest VOIP technology, EBM's great value bundle deals start at £12.95 per calendar month and include 1,500 minutes of calls to 01, 02, 03 and 07 numbers.
Managed Print keeps things going – script amends? That's fine – run them out again. Never run out of ink/toner with automatic replacement services. Parts, services and repairs are also included in a regular cost that stabilises your overheads. At EBM, we guarantee to beat the call out time in your service level agreement, or your money back. Keeping disruption to a minimum and production on track.
EBM's Green Print Programme also gives you some added environmental credentials by allowing you to run your printers on a carbon neutral basis.
If this all sounds good to you, we should talk.
Get in touch
At EBM, we consult with and scope out our clients' requirements – promising never to over spec you and charge for products/services you don't need. Our clear, simple pricing policies will help keep your business running, so you can focus on production.
Check out our experience working with theatres via our case study with Theatre Royal Stratford East. Furthermore, take a look at some our many fantastic 5* Google Reviews.