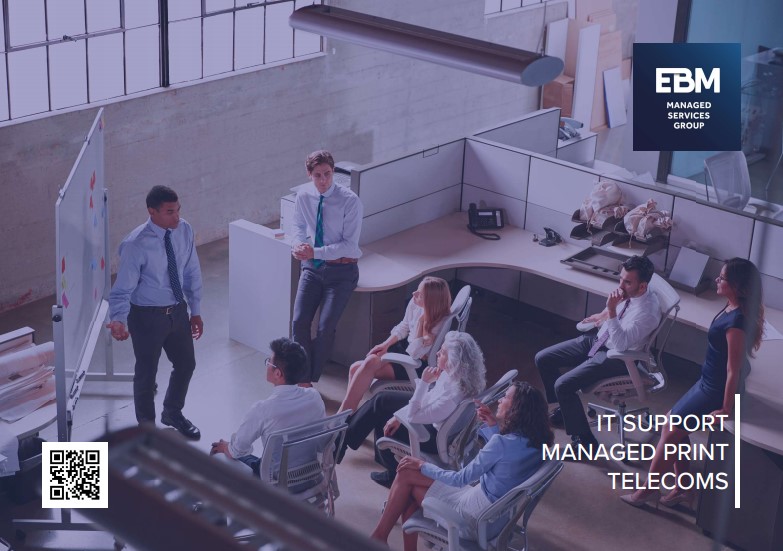 Heard about EBM? Curious? Want to know more?
Take a look at our summary document to get a feel for who we are as a business, and why we think we're a cut above the rest.
The document includes information about us, our IT, Managed Print and Telecoms offerings. In addition, it demonstrates our company culture and what our clients have to say about working with EBM via Google Reviews.
There's also information our our Green Print Programme, which offers carbon neutral print options, and how we contribute to our local communities.
Find out more about how working with EBM will benefit your business. Download a copy of our overview today.