Description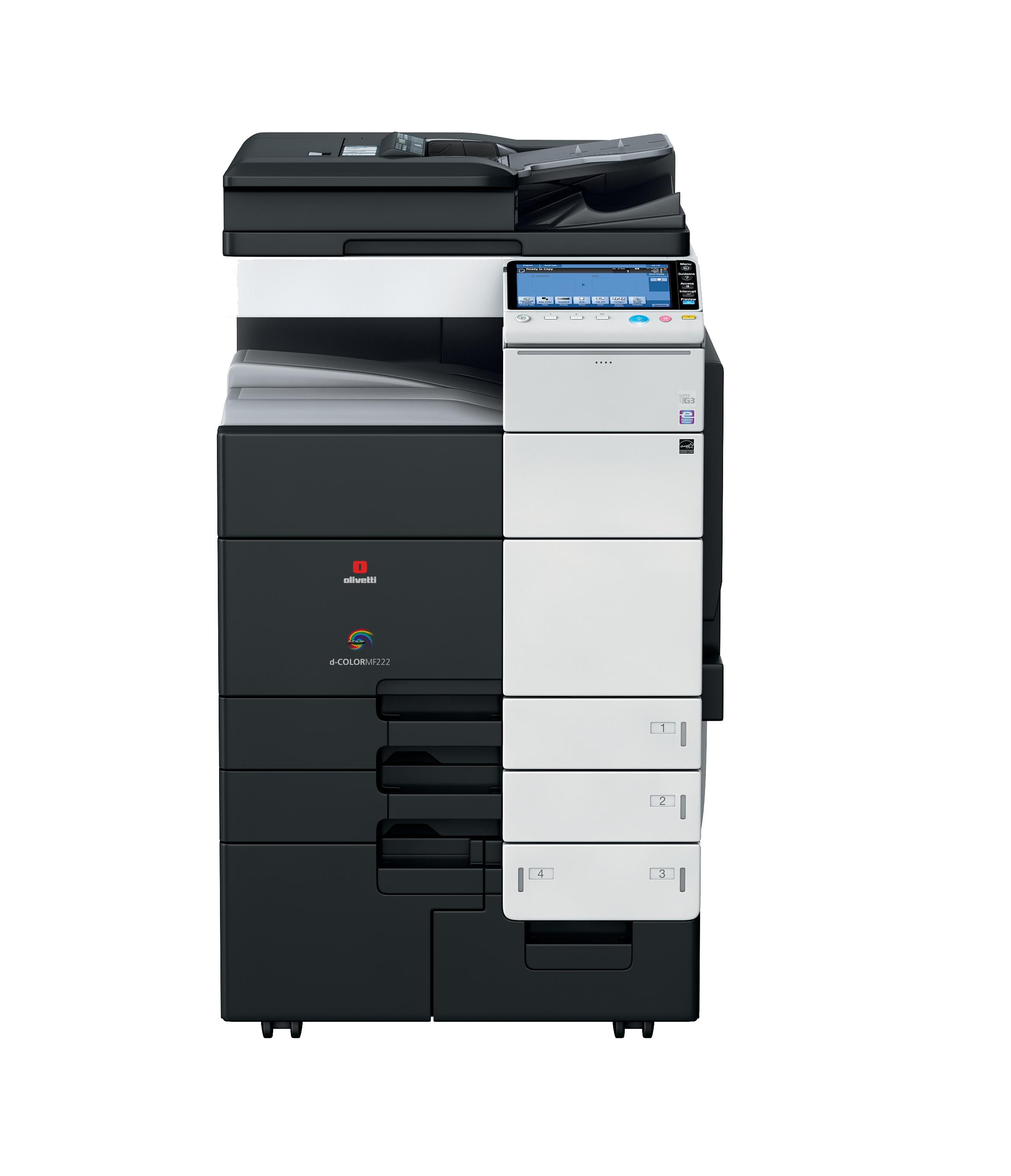 The d-Color MF452 and d-Color MF552 provide excellence in print quality and unsurpassed productivity at print and copy speeds of 45ppm and 55ppm, respectively, in colour and mono. They form part of an innovative range of easy-to-use multifunctional A3 colour devices offering outstanding performance and care for the environment.  Designed and developed to meet professional document management requirements of different job types in a modern office environment.
Their new "flick and drag" technnology  9"capacitive operator panel, features a flat-function hierarchy which means drilling down through countless sub-menus is a thing of the past, and real-time review capability which enables users can check, delete and even rotate the individual pages before they're printed.
All models have excellent media capabilities supporting up to 256 g/m2 from any paper tray and via the Automatic Duplex too.  Paper Tray 2 can also support up to 500 sheets of SRA3 paper (320 mm x 450 mm).  The bypass can feed Banner paper up to 1.2 meters in length providing you with the in-house flexibility of producing impactful local signage and posters.
There is also a wealth of finishing options on all models including a 20-page booklet finisher, with automatic crease-fold, saddle-stitching and cover finishing, up to 209 g/m2, alongside other stapling, hole-punching and sorting options, and, on these models, the addition of A3 Z-folding on the
d-Color MF552.
The d-Color MF452 and d-Color MF552 provide high-speed scanning at up to 80 ipm (images per minute), with the optional DF-624 Document Feeder installed, and up to 160 ipm when using the standard DF-701 Dual-scan Document Feeder.
An important feature of the new models is that scanned-in PDFs can now be encrypted and different levels of encryption added to enable improved security – ideal if you have to send secure data to another department of the customer. This is normally quite an expensive option on competitor models.
As well as direct and mobile printing, the range provides remote access to the Colour Multi-touch Display by the administrator via a standard Web Browser.  This capability brings new levels of client support where the user can be assisted remotely in how to use features of the machine.
In terms of power saving, hence cost saving and care for the environment, these models have a Dynamic Eco-Timer which analyses machine usage and regulates Sleep timings automatically. What is more the energy usage of the 2 models have a low Typical Energy Consumption (TEC) value far below the limits set by Energy Star.
The Plus versions, of these models feature slight amendments to the operator panel and to the i-Options, where OOXML format files convert to include scan to Excel and Word and direct print for e-mail attached files.