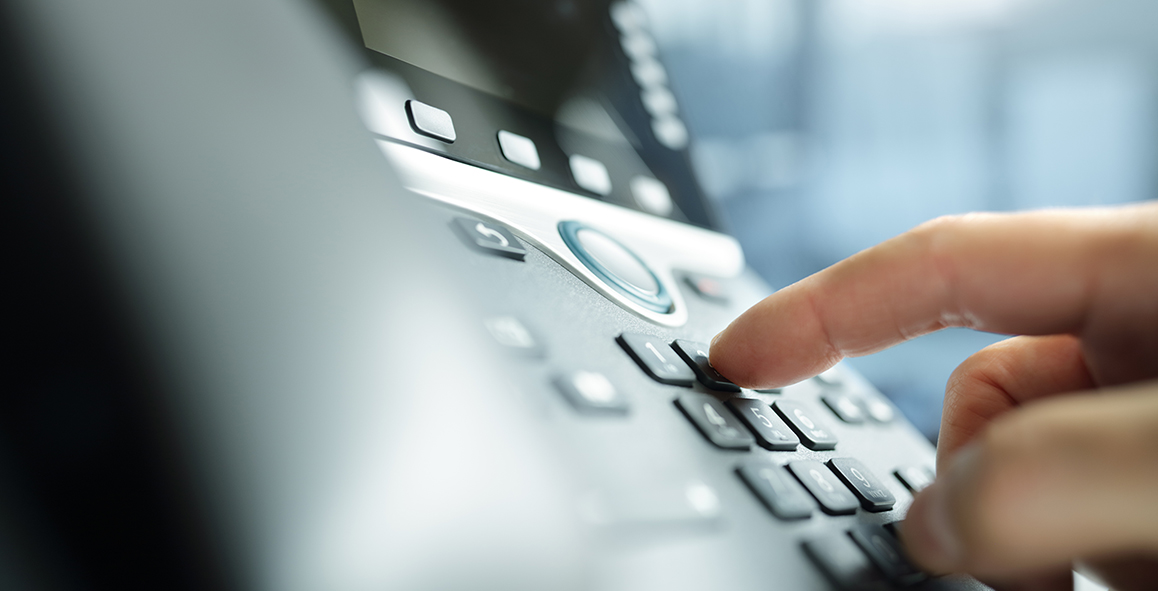 From accounts and purchasing to canvassing and customer service, telephones are essential for running your business. The immediacy of a phone call, as well as the personal touch of speaking directly with your customers, often means you can deal with issues before they become problems. This is unlikely to change.
Technology, however, continues to evolve. Cloud technology, now standard in IT systems, also has significant advantages when applied to telephony.
Future-Proofing
Starting in 2020, BT will begin to switch off PSTN and ISDN2 phone lines. Therefore VOIP (voice over internet protocol), which uses the internet to make phone calls will become more common. Switching over rarely involves any extra training, infrastructure or cost, plus it will insulate your business from changes in the future.
Scalability
VOIP technology has the flexibility to grow as your business grows – simply install more handsets without the need to build in additional phone lines.
Cost Efficiencies
With no need for installation or maintenance, VOIP technology uses existing internet connections to make phone calls with no loss of quality.
Call Data Analysis
Detailed reporting is available from VOIP telephony systems. This allows business owners to assess when and how their lines are being used, as well as consider how to improve efficiency.
These are just some of the benefits of using a VOIP telephony system. Business may also find improved communication capabilities have benefits for productivity, integration and branding.
Telephony Packages with EBM
EBM offers great value VOIP telephony packages – from £14pcm per user, including 2000 minutes of calls to 01, 02, 03 and 07 numbers.
Working with EBM also means our clients benefit from:
Excellent service from a dedicated team. Check out our Google Reviews
A business that cares. About our clients and our communities. Take a look at our commitment to carbon neutrality.
No high-pressure sales. We don't believe in it. Our business is to help yours grow
If that sounds good, we should talk. Speak with one of EBM's representatives on 01376 512 575, or get in touch via info@ebmltd.co.uk.