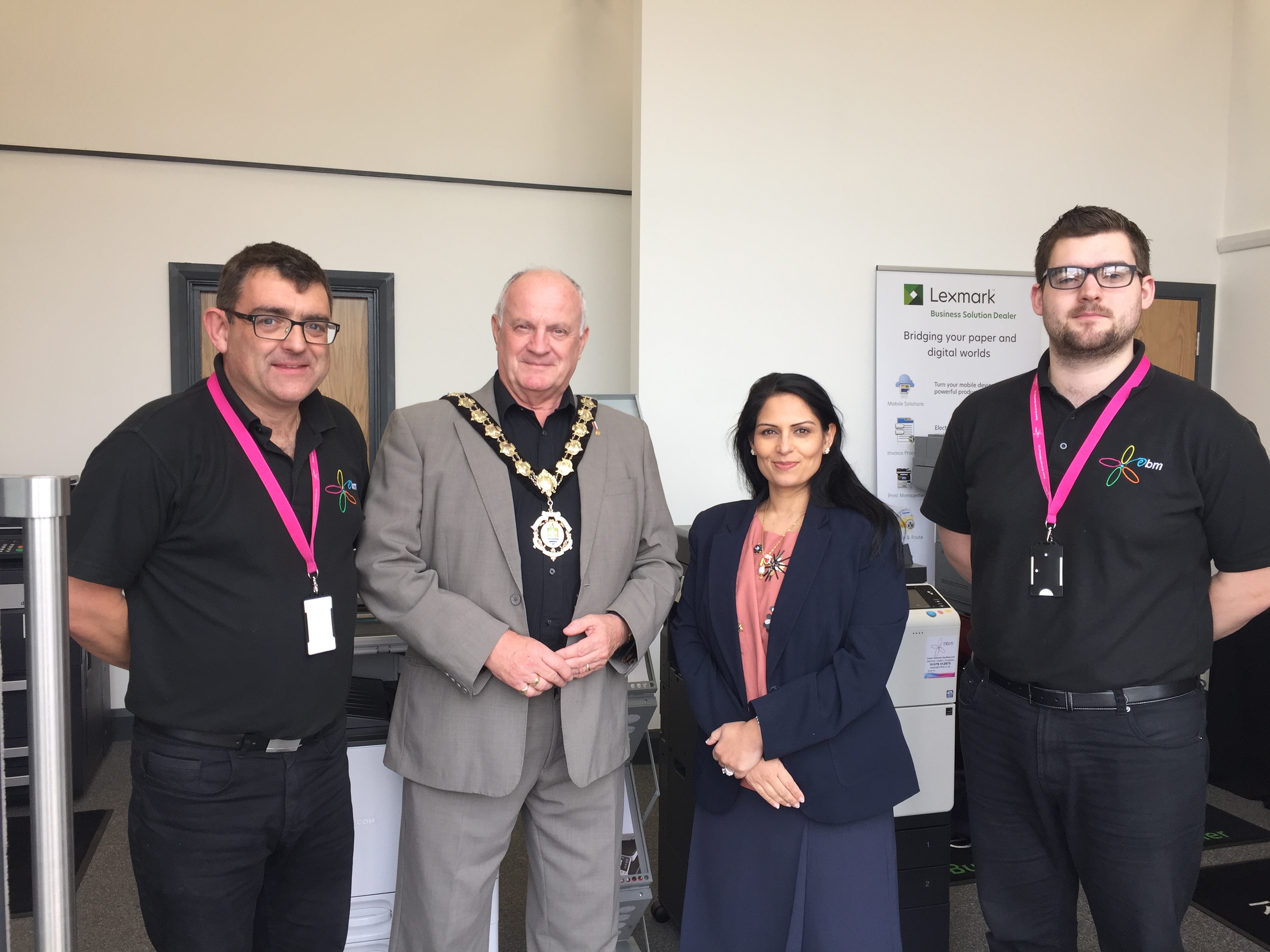 Earlier this month we were lucky enough to be visited by two VIP guests at our new Witham office. Priti Patel, the Member of Parliament for Witham and Minister of State for Employment, was accompanied by Councillor Bill Rose, the Town Mayor. Together they attended our newly developed office and showroom, to show their support in preparation for our grand launch event and official opening on the 8th of July.
This wasn't our first time meeting Ms Patel either. She was kind enough to open our former office in 2011 as well, and was keen to see the progress we have made over the past five years. Both as an MP and as an individual, Ms Patel is committed to local businesses. The visit itself was arranged by the Witham and District Chambers of Commerce, as part of a series of VIP guests visits to companies across the town. It was our previous meeting with Ms Patel that encouraged her to come back again, and we were all pleased to see her.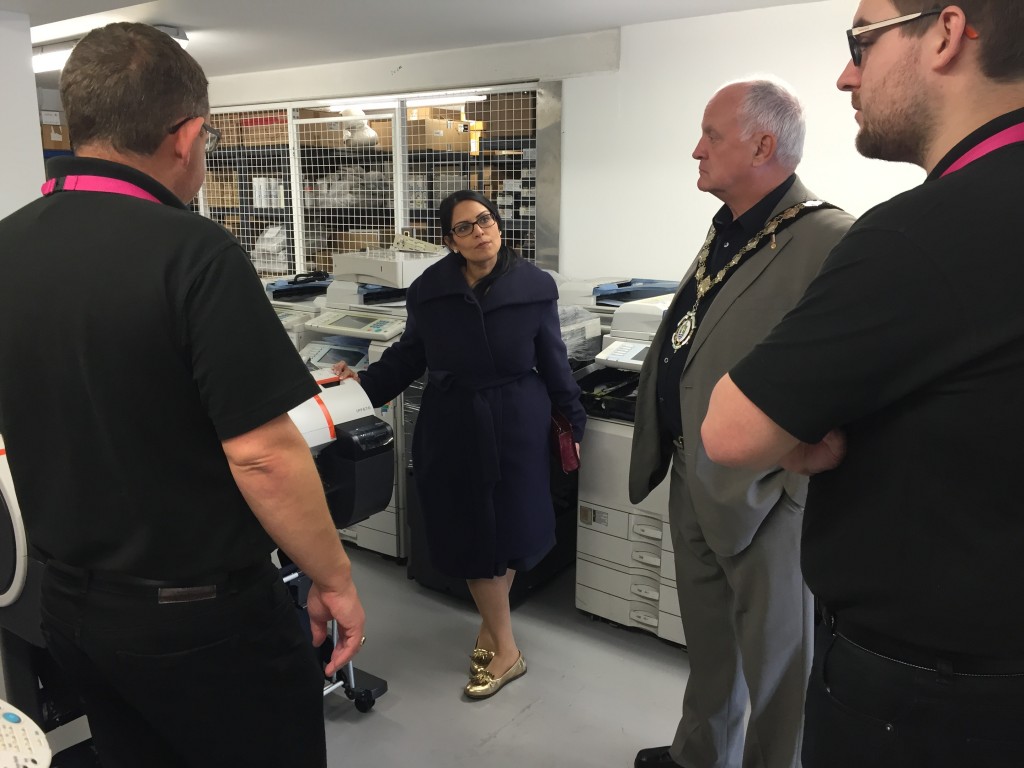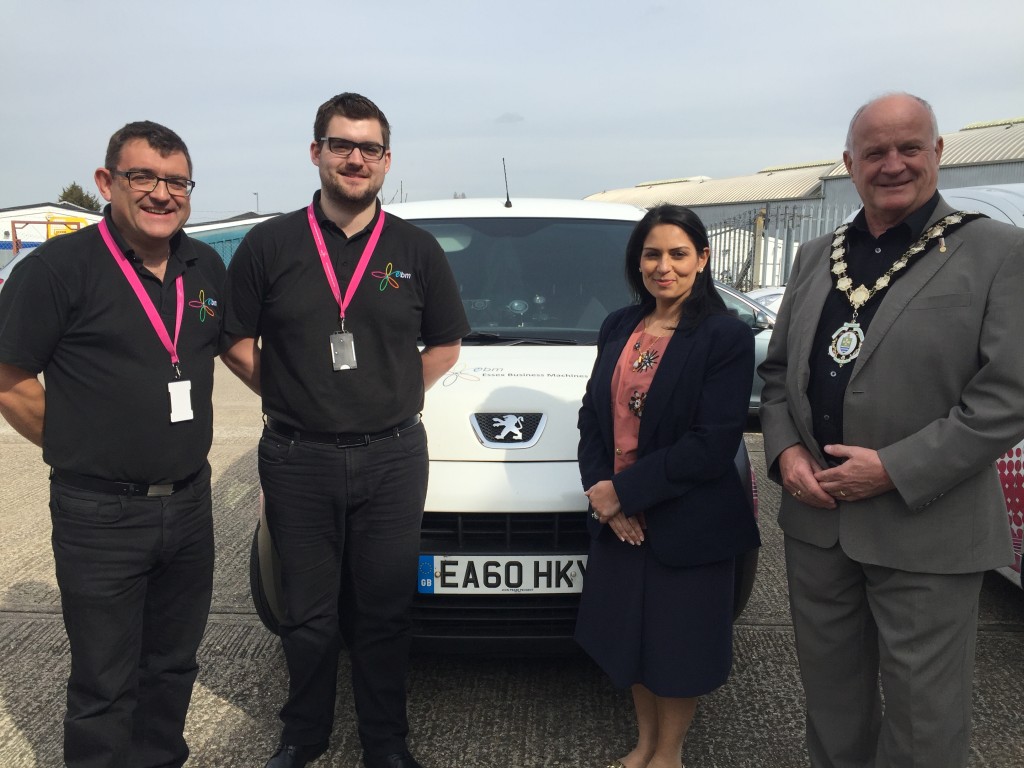 The next time we will see Ms Patel will be at our launch event on the 8th of July. The event will give us an opportunity to exhibit our new office and wonderful new showroom space to existing customers, as well introduce ourselves to other businesses in the area. We intend to have talks on the day from a number of speakers, both from within the industry and those with local ties, and will be showcasing our own capabilities throughout the day too. Ms Patel will officially open the event, and with it our showroom. We anticipate a fantastic afternoon of talks and networking opportunities, with more information to come closer to the date.
We would also like to congratulate both Priti Patel and Bill Rose on their achievement of scaling the O2 this month as well, all in the name of charity. Despite facing horrendous weather conditions, they were able to raise a great deal of money for two amazing causes; Children's Charity Brainwave, and National Charity Children with Cancer UK.