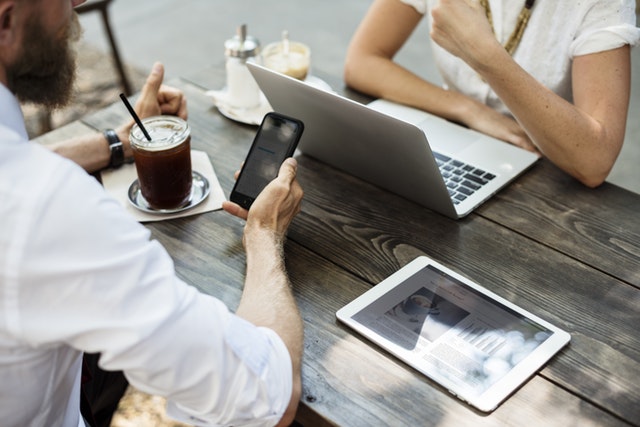 Working from home has become the new norm. With that comes new challenges with staying in contact with colleagues as well as keeping motivated. Here are some tips that will help you and your business stay connected and keep productivity high wherever you are.
Setting up your workspace
Find a space in your home where you can concentrate, it is important that you separate where you work and where you relax. This helps you switch off at the end of the day. It also means that when you are in your work space you have the mentality to keep working. Sitting on the sofa with a television in front of you just means its that much easier picking up the remote and watching Jeremy Kyle at one in the afternoon.
Set Ground Rules With the People in Your Space
Speaking to the people who you live with about your work times is a necessary step to working from home. This might be closing a door, or being clear about when you will take a break.  Uninvited interruptions can lead to awkward zoom call moments or distractions that you do not need. 
Communication
Communicate with your colleagues and managers so they know what you are up to and when. The quick chat at the water cooler is what many people miss the most when working remotely. Instead, be deliberate about connecting with your coworkers.
Embrace online meetings
Make sure all meetings include an online "join" option so that team members can join from wherever they are working. Turn video on so your team can interact face to face and feel more connected.
Having a quick call in the morning about your workload is also important. It can be easy to slip into what you would like to be doing instead of what is needed to be completed. When you have clear deadlines to meet your motivation stays forefront of your mind.
Breaks
Without the normal workday signals, like a commute, it can be harder to unplug. This is why having a separate workspace is important. Taking ten minutes to unwind, make a coffee, go for a quick walk can be the difference between staring at a blank screen and coming back with a fresh mind.
Routine
Deciding you'll sit down at your desk and start work at a certain time is one thing. Creating a routine that guides you into the chair is another. It might be making a cup of coffee, having a shower, or eating breakfast. Create a morning routine that ends with you starting work.
Having an end of day routine is also just as important as having a morning routine. It helps with you shutting off for the day and not overworking yourself. Setting yourself tasks the next day so you don't worry about what needs to be done in the morning. Winding down at the end of the day and making sure that you mentally shut off. The commute home is usually when people shut off but working from home doesn't allow for that. So going for a walk or cleaning your "work space" can be as effective as your journey home.
Remember…
Everyone is going through the same, communication the biggest factor for working from home. Everyone has bad days and good days but expressing these worries can be the difference between you feeling stressed or supported. Just like you working in the office you are supported and have connections that will help.
EBM can help you stay in touch with our cloud based IT packages and VoIP telecoms systems. Find out how here.