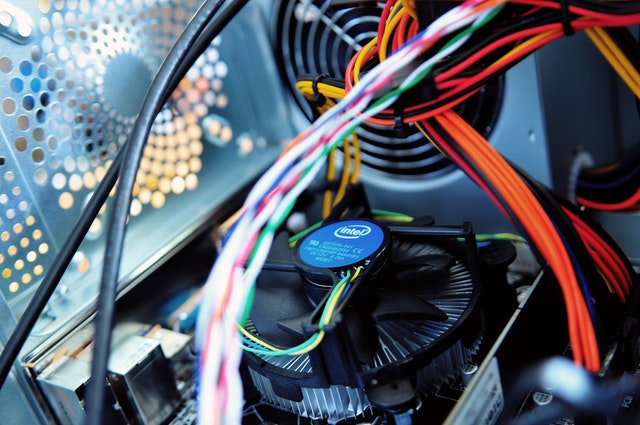 What is Managed IT?
Managed IT is the subcontracting of all things IT to a third-party provider. It is a service offered by computing experts to help support and protect your devices. Enlisting an outsourced team is more cost effective than employing an in-house department. It also ensures that your equipment is given special attention by a team of experts, with tailored strategies developed to keep equipment working efficiently.
Managed IT: Benefits
There are a whole host of benefits to using a Managed IT service, including:
Low maintenance costs
Flexible on-call support
A personalised service
Advice from expert technicians
Reliable equipment
Less pressure on employees
IT capabilities grow at the same speed as your business, facilitating further development
How does it work?
One aspect of a managed IT service is to manage equipment. By monitoring systems, and continuously reviewing whether they are functioning as they should, you can have a clear overview of your company's efficiency.
In addition, professionals can recognise potential issues in the system before they escalate into something unmanageable. Pro-active IT is a preventative strategy that aims to protect your system. It does so by anticipating problems before they arise. This leads to a quick fix rather than a long and expensive replacement.
EBM also provides on-call support. This means in the event of an unexpected malfunction, expert advice is only a call away.
What's included?
Computer Monitoring
Frequent check-ups on your systems. Your managed IT team can identify and solve problems before you even log a call.
Network Monitoring
Make sure that your networks are functioning at optimum speeds, rather than waiting for pages to buffer or downloads to crash.
Helpdesk
Experience easy communication thanks to the helpdesk. Should you notice any technological failures, pick up the phone and talk to us.
Anti-Virus Protection
Our team of experts know exactly what threats you are likely to face, and are therefore able to best protect your equipment.
Reporting
Managed IT doesn't mean you must totally relinquish control. After conducting a diagnosis of your machines, we will provide you with up-to-date analysis before recommending the best steps to take.
IT Consulting
With an outsourced provider, you will receive the best in computing advice and recommendations. We will work alongside your business, providing expert advice on how to best utilise your machine's capabilities to support its continuing growth.
Be pro-active in protecting your IT equipment, and use a managed IT service. Catch issues before they snowball with regular reviews of your system.
Get in touch
If you would like further information get in touch. Our helpful team of advisors will be able to offer more detail on the service, and answer any questions you may have.