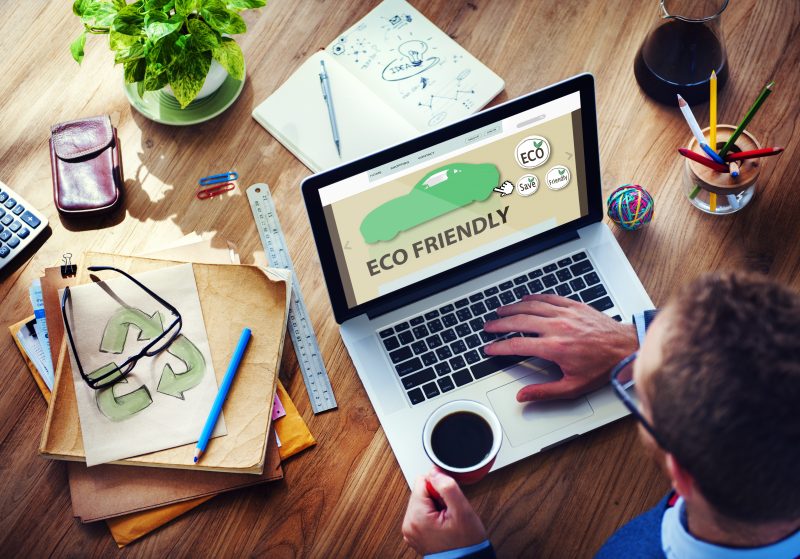 At EBM we source, supply and maintain printers and photocopiers. At first glance, ours is not an environmentally-friendly industry.
But take a closer look. There are leaps and bounds being made to improve both the products themselves, and the waste that they produce.
Like the Epson Paperlab – an office-based multi-functional print device that also recycles waste paper, producing new clean sheets for you to print on fresh. Or Lexmark's recycling programmes, including their toner recycling scheme and their Tonerpave initiative, where recycled toner cartridges go into new asphalt for new roads.
Paperless? 
There's a lot of talk about the office of the future being more environmentally-friendly, maybe even paperless. While there's no denying that there is a trend to use less paper, we can see no evidence of a genuinely paperless office.
In fact, recent research by Print 2025 shows that 77% of millennial decision makers believe that print will still be important in 2025. Additionally, more than half expect print volumes to increase.
So, with printers and photocopiers set to be a feature of the workplace for the time being what can you do to make them less harmful to the environment?
Greener printing in your office
A few simple steps can make big changes in cost and environmental impact:
Set up your printer to print on both sides as default
Set up your printer to print black and white as default
Consider what you actually need to print, and encourage staff to do the same
Place a recycling box next to the printer
Purchase recycled paper products
It's also worth considering the printer itself. Older models tend to be less environmentally-friendly. New devices are often designed with energy consumption, waste and recycling in mind.
What is EBM doing?
We're proud to work with manufacturers that place a high priority on green issues. We strive to source energy-efficient printers and photocopiers for our clients. Watch this space to find out more about our upcoming Green Print Scheme, in which we help our clients mitigate the environmental impact of their print operations.
We undertake an annual measure of our own carbon emissions. For calendar year 2018, our carbon emissions were 39.4 tonnes, 100% of which we offset in a UK tree planting project run by Carbon Footprint.
Our environmental policy includes an action plan to measure and reduce our carbon emissions. We're aiming to achieve carbon neutrality in our office operations in 2020, whilst continuing to drive down the environmental impact of our fleet operations.
Running efficient printers with EBM Managed Services
Looking to source a new, more environmentally-friendly print device? Get in touch! At EBM, we pride ourselves on our excellent customer service – but anyone can say that, so take a look at some of our 5* Google Reviews.
The team at EBM Managed Services is dedicated to providing a great service. Here are just some of the ways we stand out:
A team that cares. From working to reduce our own carbon emissions and sourcing devices with a low carbon footprint, to supporting local charities and sports clubs – we genuinely care about our environment and our neighbourhood.
No high pressure sales. We don't believe in it. Our business is to help yours grow – a quick sale won't benefit anyone in the long-term. We consult with you to understand your business needs, and offer you a range of solutions that are both cost-effective and have room to support business growth.
The EBM Guarantee. When something goes wrong you need action, not promises. At EBM we commit to that premise. We guarantee to meet the call out time in your SLA – or your money back.
To find out more, get in touch on 01376 512575, at info@ebmltd.co.uk or via the Live Chat service on our website, www.ebmltd.co.uk.