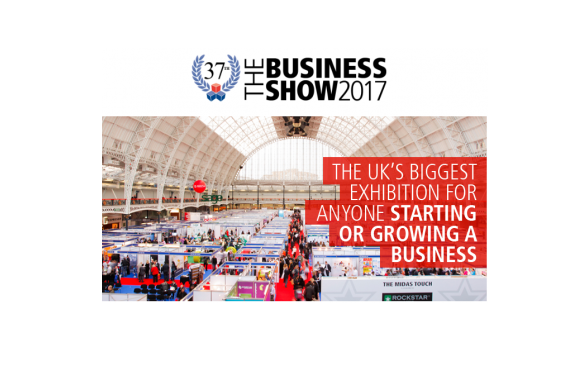 The Business Show is the largest business event in Europe. It's a place where SME's and start-up businesses come to explore opportunities and share expertise. Join us there and listen to the top speakers, experience the interactive features, and meet the best industry suppliers. We'll be there giving information on our managed print services alongside our partner, Epson UK. Together, we'll be talking to visitors about improving their business with the right technological support.
Bringing 25,000 visitors and 350 exhibitors together under one roof, a plethora of knowledge packs the room. Businesses can network, attend seminars and masterclasses, or exchange opportunities for business in one bustling venue.
What to expect
On the 17th and 18th May 2017, visitors can expect five zones of business for guests to explore. The digital zone, finance zones, the marketplace, the start-up zone. As well as an area specifically designed towards going global make up this major event.
Exhibitors run informative stations to their services, providing an open and accessible space for visitors to find out more.
What not to miss
Every year, the B2B trade exhibition excels at attracting the most poignant keynote speakers to their event.
Gori Yahaya is not only the Head of Training and Developing for internet giant, Google, he is also the founder of their training and delivery partner, UpSkill Digital. In his interactive seminar, Yahaya will illuminate the potential of social media for SME's. Learning how to define, market and measure your goals, and best utilise their resources.
Steve Backley OBE and Roger Black MBE are the Olympian duo providing a training programme in a new and inventive way. Applying sporting skills and attitudes to the business world, Backley and Black offer a mentorship that motivates businesses stay ahead of the game.
Rachel Lowe MBE begins her story as cab driver in Portsmouth, supporting her position as a mature student with two young children. Additionally, the Keynote speaker shares her highs and lows, illuminating the importance of pragmatic, rational, decision-making processes. Just like those that can turn a failed visit to Dragon's Den into a hugely successful entrepreneur.
Join us at the most successful business event of the year, located at ExCel, London, on the 17th and 18th of May. Order free tickets here, and come say hello to EBM at stand 9090!