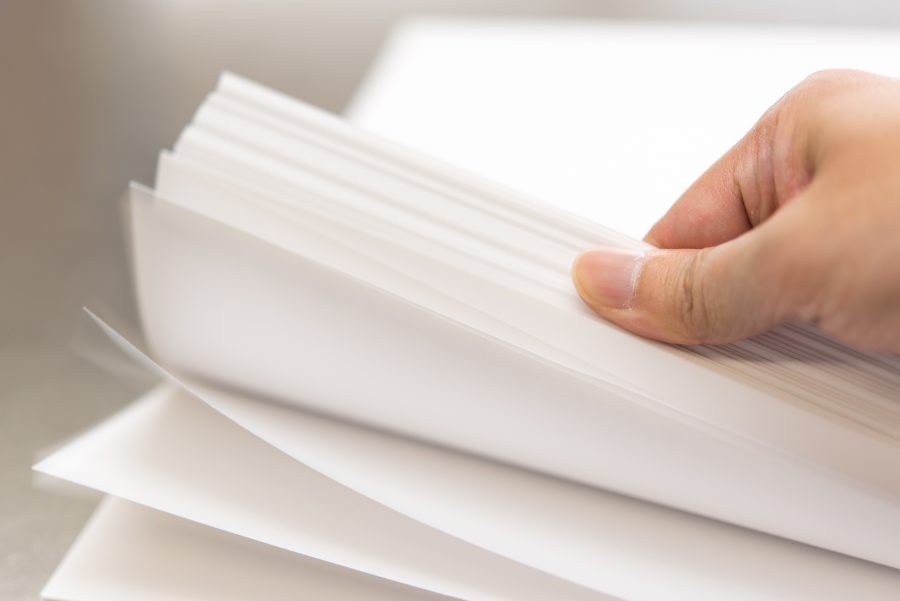 Did you know… 41% of SMBs say their business prints more now than it did two years ago? A recent study has also revealed that 53% of managers asked did not have a handle on their print costs.
As your business grows, print costs can escalate quickly and they can be difficult to track. EBM provide a free, no-obligation print audit to calculate the cost of your print operations. What we find often surprises the business owners we work with. Outsourcing care of your printers via a managed print solution will likely reduce costs, but there are other ways to deal with the problem. Below, we list three options that will have a long-term benefit for your business.
Three ways to reduce print cost
1. Streamline your machines. It sounds obvious, but fewer machines means less print spend. For example, combining your desktop printers and scanners into one MFD means reduced running costs and more efficient printing. If you have concerns about data confidentiality, there is a range of print software available to address this, such as "follow me" printing, that will make sure your document only prints when you arrive to stand by the device. If capacity is an issue, you might be surprised by the capability of some modern machines.
2. Purchase machines from the same supplier. When a business uses printers from multiple manufacturers, they also need to purchase multiple parts, inks and toners. A simple way to reduce costs is to use one manufacturer for all machines. This means you'll be able to order fewer consumables and accurately forecast orders, therefore reducing the need to stockpile and cutting waste.
3. Locate machines in the most efficient places. Rather than dotting printers, scanners, faxes and copiers throughout the office, try combining them into one or two machines and putting them in a central location. This will save money in terms of running the devices, and will also allow your staff to work more efficiently.
Reduce your print cost with EBM
Looking to reduce your print costs and simplify print operations? Get in touch! At EBM, we pride ourselves on our excellent customer service – but anyone can say that, so take a look at some of our 5* Google Reviews.
Case studies
We genuinely save our clients money. Take a look at these examples of where we have worked across a range of industries to streamline operations and reduce print costs.
Why EBM?
The team at EBM Managed Services is dedicated to providing a great service. Here are just some of the ways we stand out:
No high pressure sales. We don't believe in it. Our business is to help yours grow – a quick sale won't benefit anyone in the long-term. We consult with you to understand your business needs, and we offer you a range of solutions that are both cost-effective and have room to support business growth.
A friendly team. We're a family-run firm and all our staff are employed directly. Every staff member represents a firm that we care about and enjoy being a part of, so you'll find everyone friendly, honest and reliable.
The EBM Guarantee. When something goes wrong you need action, not promises. At EBM we commit to that premise. We guarantee to meet the call out time in your SLA – or your money back.
To find out more, or to book a free print audit, get in touch on 01376 512 575, at info@ebmltd.co.uk or via the Live Chat service on our website, www.ebmltd.co.uk.