Konica Minolta is renowned the world over as an international award winning supplier of multifunction printers. The Bizhub range is one that delivers high-quality printing for a multitude of requirements, catering for companies of all sizes and printing volumes. Each device is engineered with state-of-the-art Konica Minolta initiatives, with their philosophy for developing carbon footprint conscious machines evident across the Bizhub range. With a focus on increasing productivity internally, and saving paper, money and energy through efficient processes, Konica Minolta is becoming an increasingly popular brand across the globe.
The latest devices in the Bizhub range have now been released, and we are pleased to say that each of the three new additions are stocked by EBM Managed Services. Delivered in a variety of speeds and sizes, these latest models show all the hallmarks of a classic Bizhub machine, but with subtle differences that make each model suitable to a certain situation or business type.
Konica Minolta Bizhub C258
Running at speeds of 25/25 ppm in colour and black and white, the C258 boasts a 9 inch colour touchpad and high data security software. With traditional low energy consumption that is a trademark of the Bizhub range, this is the perfect machine for companies after economic usage.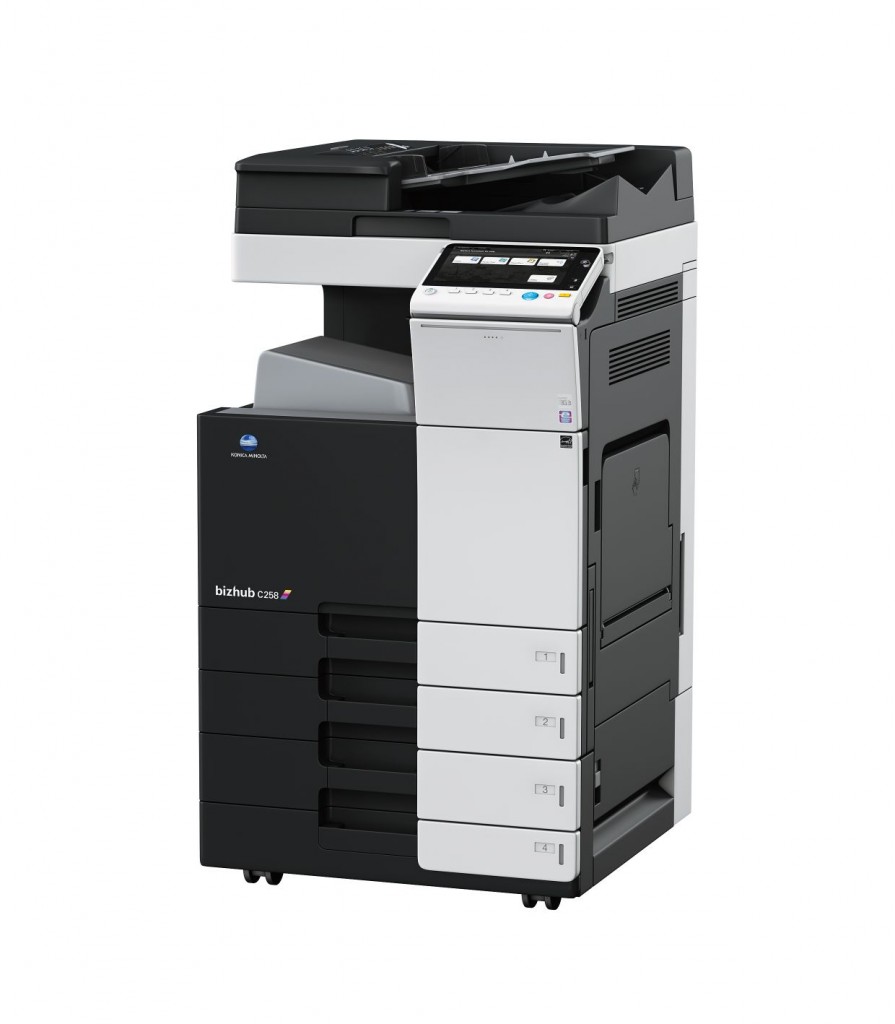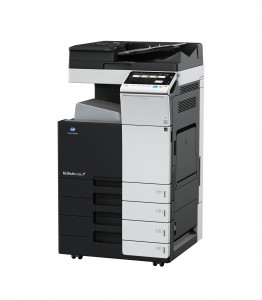 Konica Minolta Bizhub C227
The C227 is a cost effective machine that offers A6 – A3 paper formats as standard, with speeds of 22/14ppm in colour and mono. The innovative mobile printing technology enabled allows for increased efficiency across an organisation, and its scalability makes it ideal for a small office environment.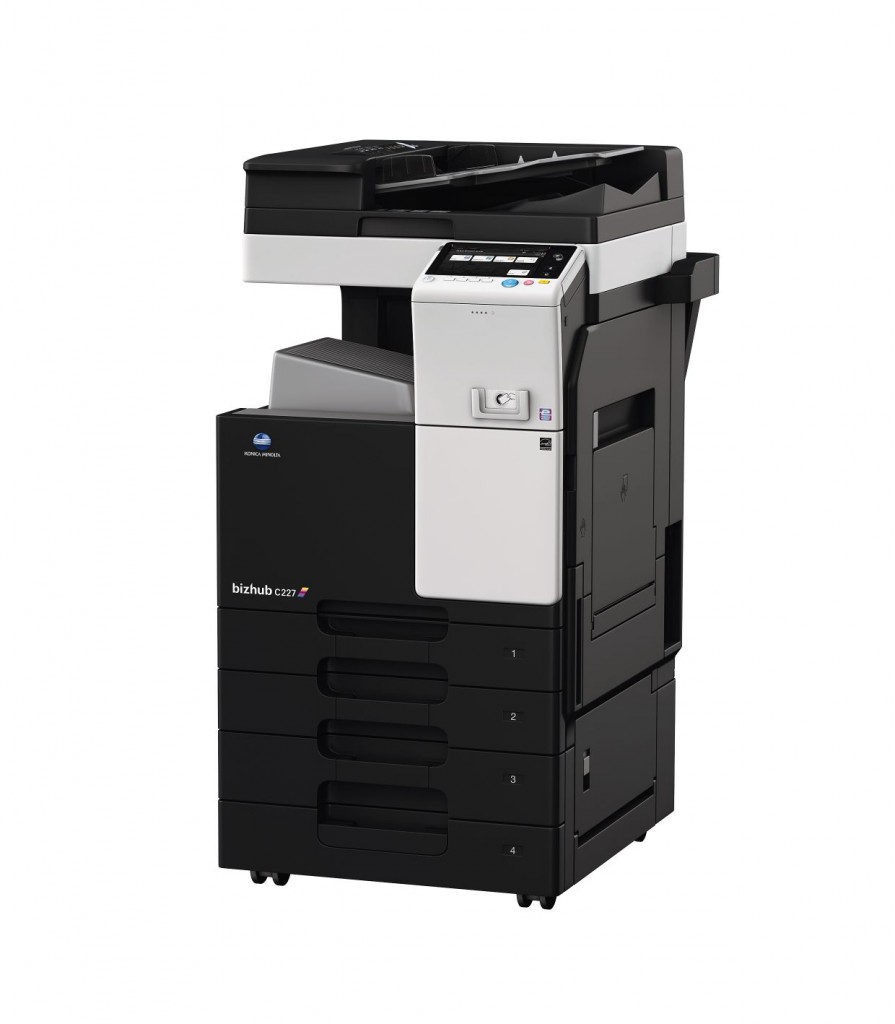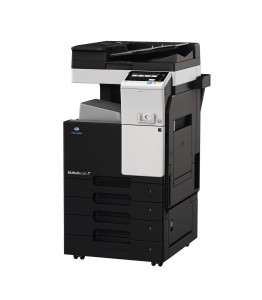 Konica Minolta Bizhub C287
The fastest of these machines in terms of print speed, the C287 runs at 28/14ppm in colour and black and white. With a rich functionality that makes this machine suitable for a variety of different office environments, the C287 can also boast auto duplexing speeds of 28ppm, making this a machine built for speed.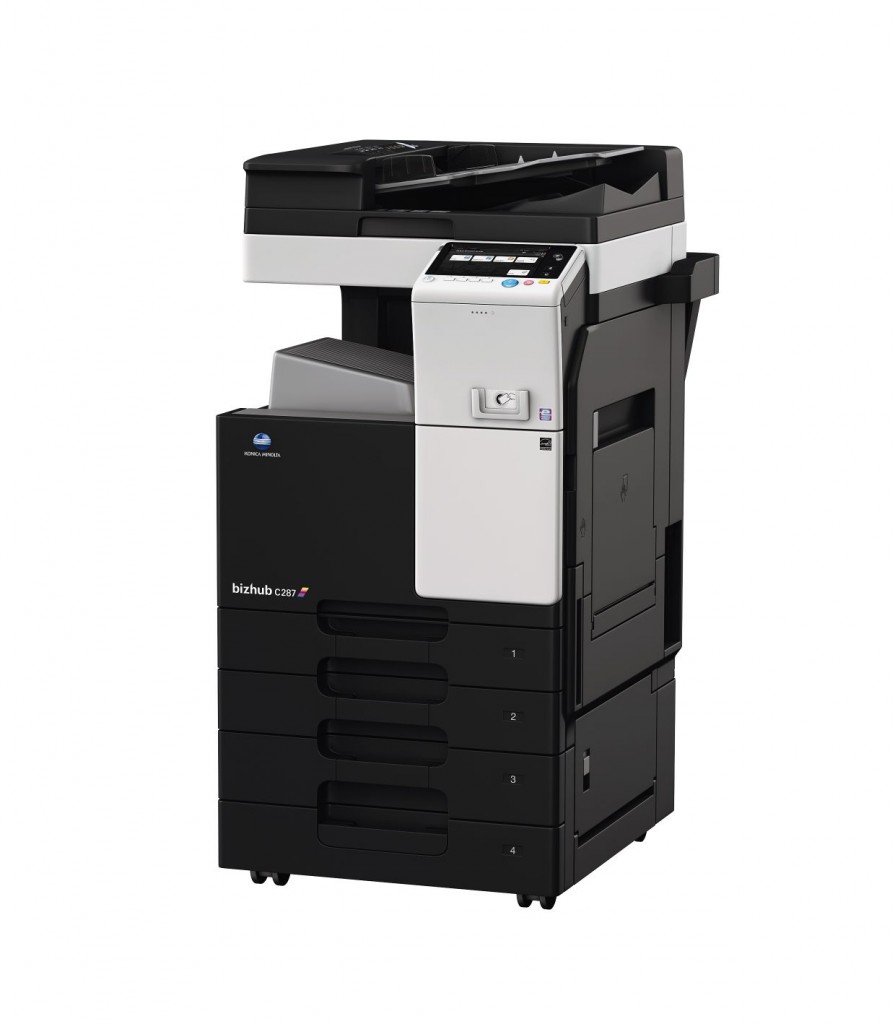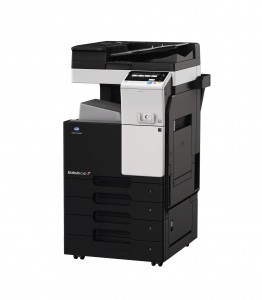 No matter the requirements you have for an in-house multifunction printer, Konica Minolta, and the Bizhub range, is more than capable of meeting them. Through a combination of high-quality machine and expert guidance from the team at EBM, the latest Konica Minolta models could make a huge difference to your printing regime and become an efficient addition to in your office.