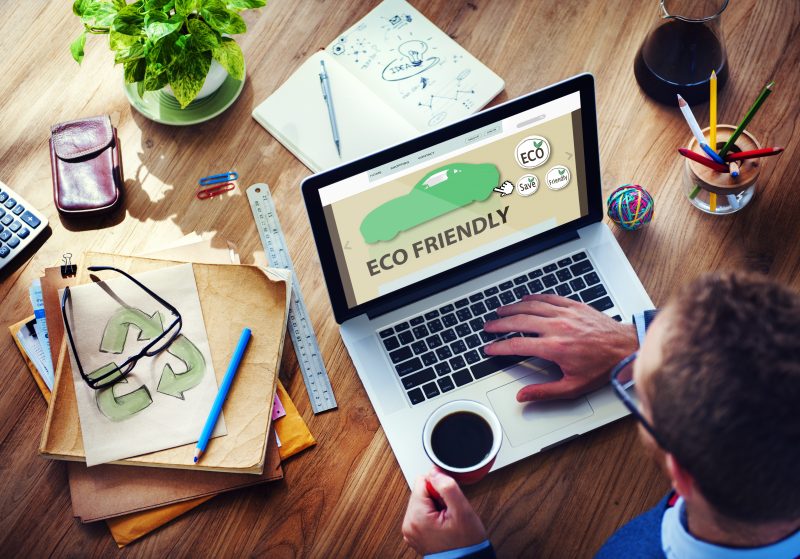 The worlds oceans are reaching a crisis point as plastic waste is having a calamitous effect on marine ecosystems. Landfill sites are overflowing and there is a worrying threat looming that we're reaching a breaking point. A recent study by Opinium Research has reported that Britons throw away 55.5 billion plastic items per year, yet when asked, 90% of people quizzed said they were worried about the impact plastics are having on the environment. Luckily, there are more and more ways we can be 'greener' and do our bit to be more environmentally friendly.
And being green doesn't have to stop at home. There are so many ways businesses can be more environmentally friendly and it can make a real difference.
Reuse and Recycle
Up-cycle office furniture or buy second hand
Place a paper recycling box next to a printer to encourage use
Recycle or refurbish PCs, devices and machines
Recycle empty ink and cartridges. Some companies will pick up empty cartridges from your office for free
Invest in good recycling bins and clearly label
Remove personal bins
Paper, Printing and Procurement
Purchase recycled paper to print on to
Print on both sides of the paper
Purchase eco-friendly envelopes
Print less. Internal communications don't need to be printed
Source the least environmentally damaging goods
Purchase cleaning products that don't contain toxic substances
Use only refillable pens. The US alone throw away 4 million pens per day
Find couriers who commit to carbon-neutral deliveries
Employee Encouragement
Turn lights off in the office or board rooms when not in use
Use less paper towels
Turn off PC's when not in use, especially at night
Take sandwiches to work in a reusable container, not a sandwich bag
Car share or promote Cycle to Work schemes
 Use real mugs, glasses, cutlery and crockery rather than disposables
Have at least one large plant in your office (great for recycling air)
At EBM, we do all we can in the office to reduce our impact on the environment, plus, advise our customers where they can do the same.
You can read of our full environmental policy here.