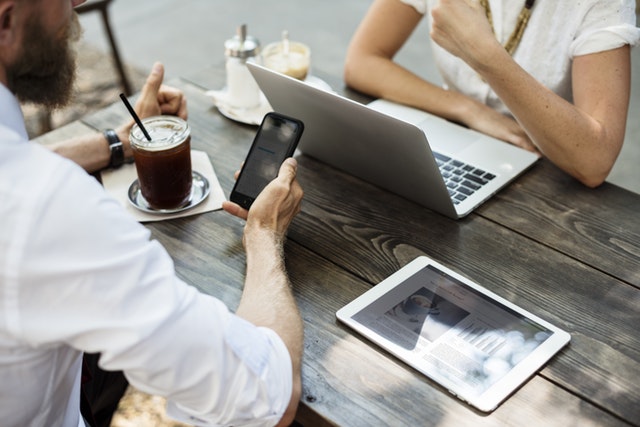 Going "paperless" has been said to be the future of print in the workplace for around thirty years. Although offices nowadays are cutting down on waste, there seems to be no evidence of printers/photocopiers disappearing.
In fact, a recent global study, "Print 2025" set about looking at the future of print in the workplace. One article resulting from their research shows that millennial decision-makers believe paper documents will continue to play a significant role in the future.
But, with advances in technology, print devices are becoming more and more integrated in to the office network and IT infrastructure. This means that they are also more exposed to the business risks that impact the rest of the workplace.
In our experience, there are three main reasons why businesses are looking to reduce their print. Managed print in the workplace helps business owners get to grips with each:
Environmental concerns
"Reduce, reuse, recycle" is becoming a way of life for many of us, in the office as well as at home. With more efficient models coming on to the market, manufacturers taking more responsibility for dealing with waste and a responsible print policy in the office, real progress is being made to help business owners balance the practicalities of everyday office life with their environmental responsibilities.
Security concerns
With the introduction of GPDR businesses are required to protect client data. With the development of print devices that connect to the office network, those devices become vulnerable to malware and viruses. An effective managed print service provides software that addresses these issues.
Financial concerns
Running an SME means tight margins, but when we speak with business owners, only a few actively monitor their print spend. A print audit can measure current spend, and a managed print service can dramatically reduce it.
In short, a managed print service helps you take control. A specialist firm, such as EBM, will help you implement a print policy to reduce waste and advise you on the most ecological models available. There's also a range of software solutions available to improve data security and prevent malware/viruses from accessing your machines. A single monthly payment will help you take control of costs, covering everything your business needs, apart from the paper.
Managed print with EBM Managed Services
Thinking about taking out a managed print contract? Get in touch! At EBM, we pride ourselves on our excellent customer service – but anyone can say that, so take a look at some of our 5* Google Reviews.
The team at EBM Managed Services provides a great service. Here are just some of the ways we stand out:
The EBM Green Print Programme.
All clients on our gold and platinum service agreements are enrolled on our Green Print Programme. As part of this, we will take charge of recycling the waste products from your print devices and will calculate and offset the emissions it takes to run them.
The EBM Guarantee.
When something goes wrong you need action, not promises. At EBM we commit to that. We guarantee to meet the call out time in your SLA – or your money back.
No high pressure sales.
We don't believe in it. Our business is to help yours grow – a quick sale won't benefit anyone in the long term. We consult with you to understand your business needs, and we offer you a range of solutions that are both cost-effective and have room to support business growth.
To find out more, get in touch on 01376 512575, at info@ebmltd.co.uk or via the Live Chat service on our website, www.ebmltd.co.uk.