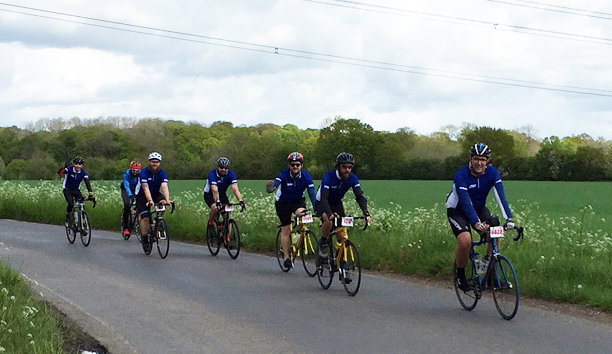 EBM Cycle Team Raise Over £1000 for Cancer Charity
18 May 2021
This past Sunday, the EBM Cycle Team took part in the annual Ride for Helen event, raising funds for the Helen Rollason Cancer Charity.
The ride took place over 65 miles of Essex countryside. The team were lucky to avoid the worst of the wet weather by finishing the course in under five hours. Additionally, there was only one puncture between them!
"The course was challenging, but we had a great team atmosphere,"  said Mark Bailey (MD), who took part. Darryl Chase organised the ride on behalf of the firm. He added, "We kept each other motivated and pushed through the tricky bits together."
Fundraising was a team effort as well. The team were delighted to raise over £1000, but it's not too late to add to the tally. If you are able, please follow our Just Giving link to contribute.
EBM is a committed member of the local community, and regularly takes part in fundraising activities (including a skydive) as well as supporting local charities and community groups with complementary services.
– END –
EBM Managed Services Group (formerly Essex Business Machines Ltd) provides IT, managed print and telecoms services to a variety of industries and sectors. Now in the 16th year of trading, EBM has continued to grow year-on-year, enjoying success as an independent reseller providing market-leading customer service to businesses throughout East Anglia.