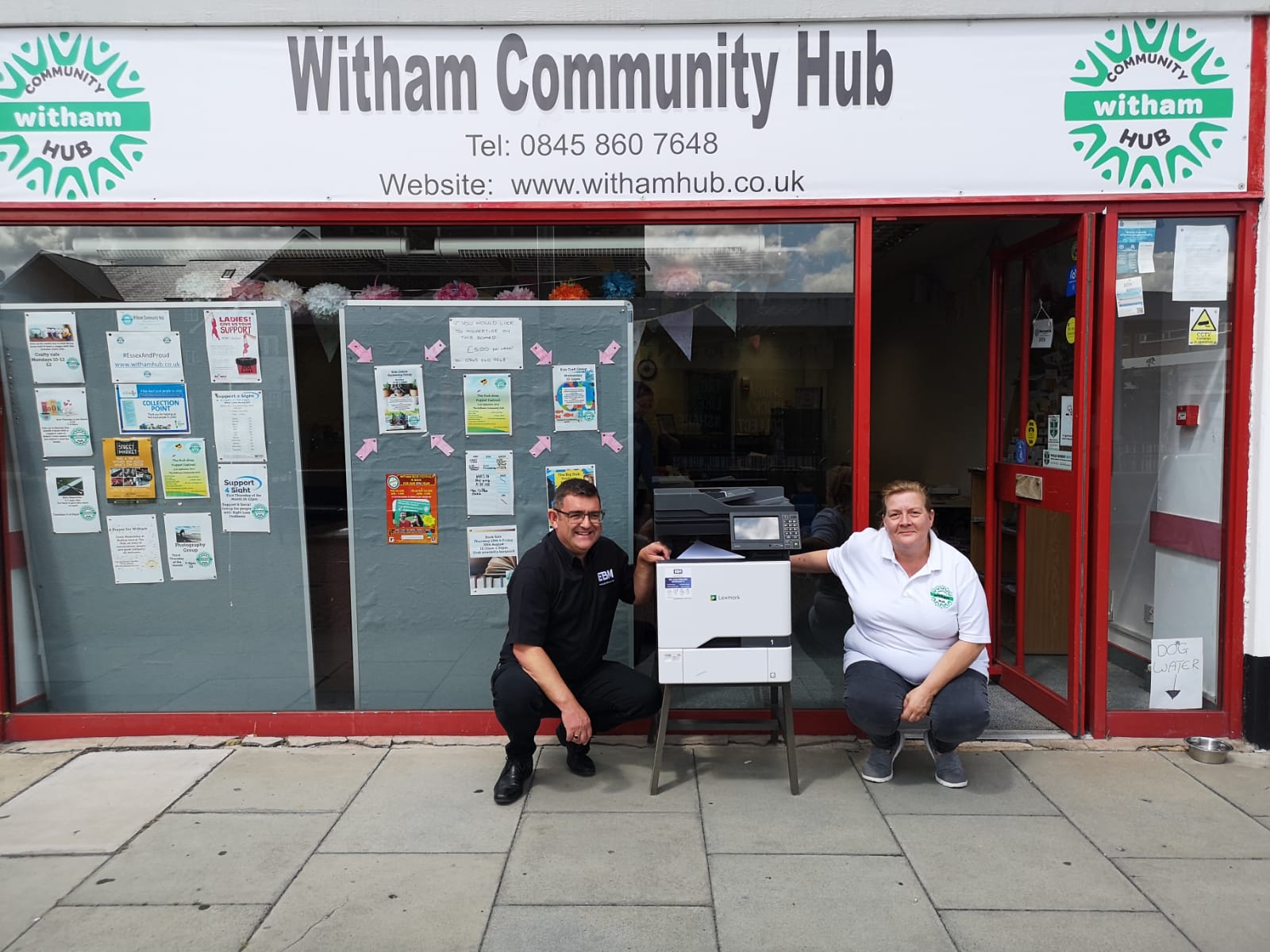 Managed Services Firm to Provide On-Going Support.
Witham-based business EBM Managed Services is delighted to have donated a printer to the Witham Community Hub. In addition, EBM will continue to maintain the device free-of-charge.
The Witham Community Hub supports the local community and is run by its own charity. The space is to bring the community together in the town centre.
EBM founder, Mick Bailey comments: "Next year, EBM will be turning 15. We've always been based in Witham, and have been lucky enough to grow a successful business. It's really great to give something back."
Community Hub Chair and Chair of the Witham Chamber of Commerce, Tina Townsend said: "A big thank you to the team at EBM, this donation means we can spend our vital funds elsewhere supporting Witham residents."
EBM are dedicated to supporting the local community. As well as the Community Hub, the firm supports Witham charity the Brainwave Centre with their print needs, free-of-charge.