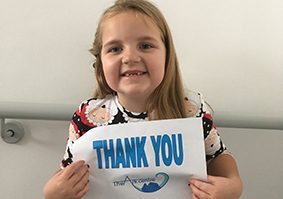 Managed services firm makes donation
EBM Managed Services, the Essex-based managed print and IT company, has donated £250 to Chelmsford charity The Ark Centre. EBM staff chose The Ark Centre in a ballot as part of the firm's Christmas/New Year activities.
Founded in 2015, The Ark Centre provide specialised multi-disciplinary therapy to children aged 2-5 years with autism. They focus on the importance of early years intervention to provide the 'readiness to learn' skills required to enable them to access future learning opportunities.
Emma Flaxman, Centre Manager said: "On behalf of the team at The Ark Centre, we would like to say a huge 'THANK YOU' for your donation. We have used the money you have donated to purchase an iPad. This will be used for our children to access handwriting apps, therapeutic listening programmes and for us to use online video progress apps for the parents to watch their child's progress within their therapy session."
"EBM have worked hard and been fortunate to grow in 2018. We wanted to give something back this Christmas," says Mark Bailey, Managing Director. "The Ark Centre is a staff-nominated charity, and it's a cause very close to our hearts. We're delighted to help support their valuable work."
– END –
EBM Managed Services provides top quality IT, managed print and telecoms services to a variety of industries and sectors. In its 16th Year of trading, EBM has continued to grow year-on-year, enjoying success as an independent reseller providing market-leading customer service to businesses throughout East Anglia. Known for our industry-unique service guarantee and carbon neutral printing service, EBM are the firm to work with for straightforward contracts and outstanding service.