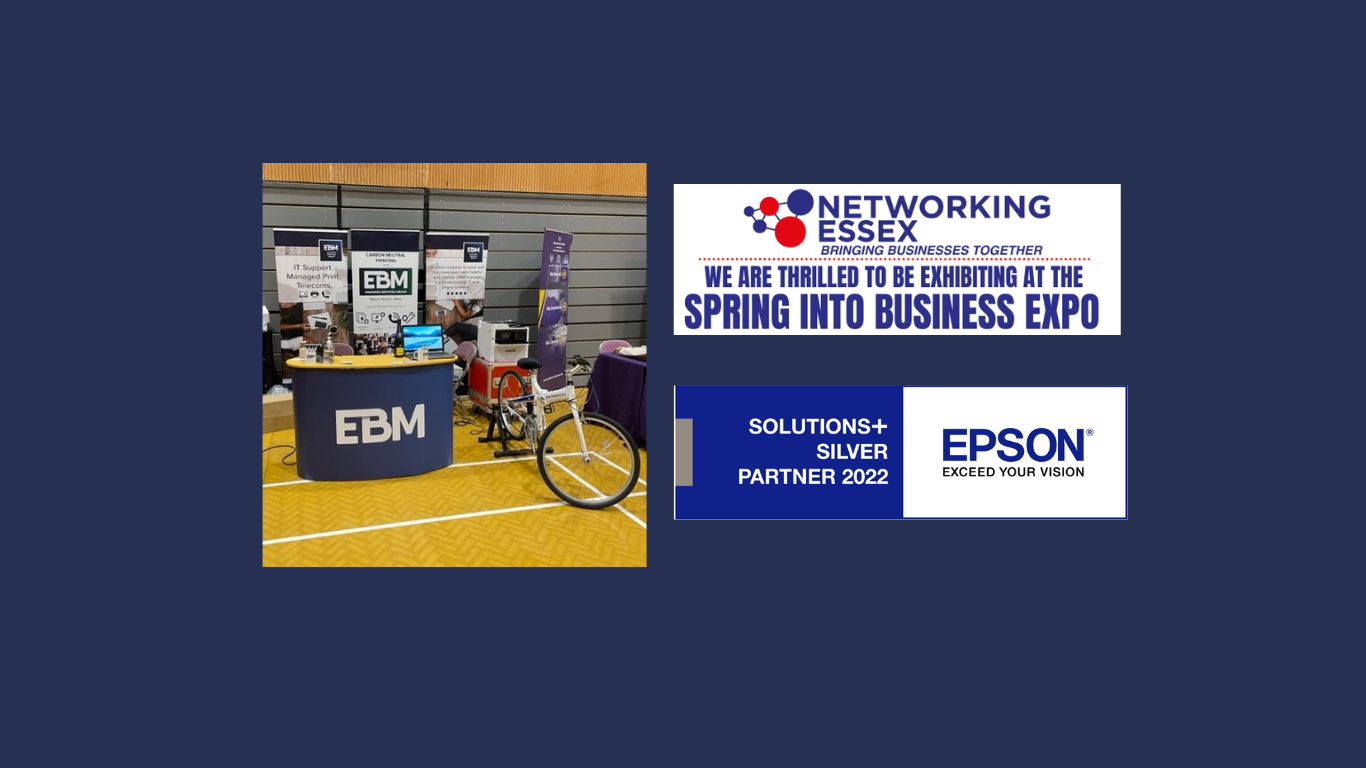 Networking Essex Business Expo
Networking Essex business expo was a great success held this year at the Colchester's Charter Hall. It was such a pleasure to catch up with all the other members and non members.
EBM had the Epson push bike on show that shows how little power it takes to power a heat free printer. Unlike the conventional laser equivalent machines, the Epson has no fuser, this means no large amounts of power are being used to warm the machine up, just press print and off you go.
We at EBM ran a competition on the day, we asked people to take part on the bike and see how many prints they could produce with just pedal power alone.
Well done to Luke at Hewes Security Ltd for producing 24 prints.
At EBM, we work with Epson because we love their products. We also love their practical view, innovative thinking and their green approach.
Practicality
The WorkForce Pro range has two clear aims. To increase print yield (the number of pages printed per ink pack) and to reduce the cost overall of printing.
Innovation
The RIPS (Replaceable Ink Pack System) delivers ink via Epson's most advanced printhead – PrecisionCore. This improves speed, quality and reliability.