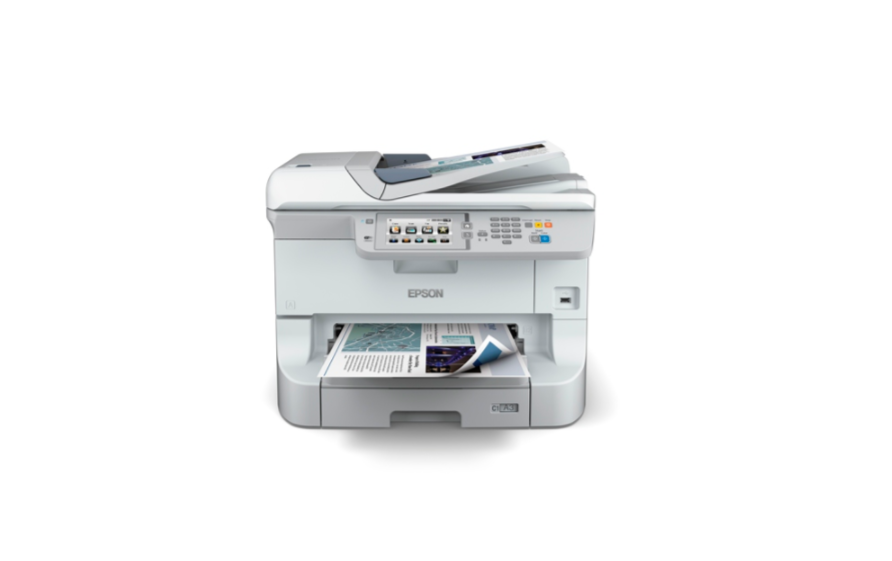 Here at EBM, we're excited to announce our new partnership with Epson. We're looking forward to supplying their range of business inkjet printers and multifunction devices to our new and existing customers, which are stylish in design, and unbeatable in performance.
Introducing Epson
Epson's innovative products revolutionised the printing industry, using its cutting-edge technology to support its customers across the globe, while remaining environmentally responsible.
Today, they are considered one of the great industry giants. Ranked by Thomson Reuters in the top 100 global innovators for six consecutive years, Epson is dedicated to using its resources in the most environmentally efficient way. Recycling 100% of the waste produced in manufacturing, and cutting the power consumption of their inkjet printers by 73%, Epson has a clear vision for a more sustainable future.
Epson WorkForce Pro RIPS
The WorkForce Pro RIPS range perfectly encompasses Epson's ethos, saving businesses money, while simultaneously minimising their carbon footprint.
With up to a 96% lower energy consumption than laser printers, the inkjet range has been specifically designed to reduce the cost of printing. This makes it a perfect choice for anyone looking to cut their costs while making the move to become a more environmentally responsible business.
The RIPS (Replaceable Ink Pack System) distributes Epson's signature and industry-leading printhead – PrecisionCore. The result of one of the largest investments of research and development in Epson's history, PrecisionCore offers incomparable printing speed, quality, reliability, ink and media flexibility, and scalability.
Printing in unparalleled speeds, PrecisionCore is one of the fastest printing technologies in the world. With triple the nozzle density of other Epson printers, the printhead produces undeniable quality with fine lines and sharp text. Reliable and scalable, the WorkForce Pro range is flexible and capable of printing in multiple styles and functions. From small offices that only require a single device, to multinational print fleets, Epson provides an all-round smart economical choice.
EBM is currently supplying WorkForce Pro RIPS machines in A3 and A4 models. If you're looking to make the switch to cheaper, more sustainable printing, speak to one of our advisors today.